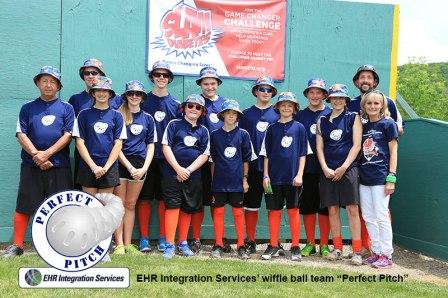 11 Aug

EHRis Announces Initiative with SLAMT1D, Inc to Support People Battling T1D

EHR Integration Services (EHRis) is committed to helping people with Type 1 Diabetes live a full and active life through the programs developed by SLAMDiabetes. EHRis promotes the activities of SLAMDiabetes through fundraising activities and participation in the wiffle ball tournaments put on by SLAMDiabetes. Our team "Perfect Pitch" is shown here at the Vermont Classic wiffle ball tournament. Please take a moment to learn about this fun and important organization, and participate or donate if you can!

To join us with your donation to SLAMT1D, Inc., please visit our fundraising pagehere.

Thanks for teaming up with us to support kids, families and adults battling T1D!

EHR Integration Services is a leader in electronic health records and healthcare technology. Our consultants, technology experts and workflow specialists are constantly working on innovative solutions to improve practice management and patient care.

To learn more about EHR, please click here to view our website.