01 Sep

Cayden Chevalier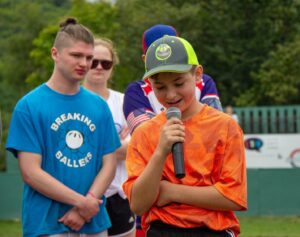 On December 6, 2012, our lives changed forever.  Our son Cayden was only two years-old.  Leading up to this day, we noticed some changes with Cayden.  He was having the use the potty more than usual; he would wake up in the morning soaked from not being able to control the frequent urination while sleeping, and he was always thirsty.  In the beginning, we didn't think much of it; we thought it might 've been a phase, or something normal.  Days passed, and nothing changed. We decided to bring him to his pediatrician.  We were hoping to have him seen, and have them say this was okay, and maybe it was just that phase, or something else normal.  Well, that was not the case.  Once his doctor heard us share Cayden's symptoms, he knew he needed to check Cayden's blood sugar.  It was above 300mg/dl! He immediately sent us down to UVM Medical Center for further testing.  We arrived at the hospital. I was a wreck.  I didn't know what to expect, neither did my young child.  The tests kept coming, and we nervously waited to hear the results.  Well, more like frantically waiting.  At that time, I didn't know much about Type 1 diabetes.  I was doing research on my phone while eating with my son, trying to somewhat educate myself about it in case it was confirmed.  The results came back, confirming what we feared.  Our precious little boy was diagnosed with Type 1 diabetes.  
A couple of days went by, and we were finally able to leave the hospital and go back home.  It was a hard couple of days in the children's section of the hospital.  A lot of emotions were running high as the nurses educated and trained us on how to properly care for him once we were home. It was a lot to absorb in a short amount of time, all while trying to comfort my two-year-old who had no idea why this was happening to him or what was in store for him for the rest of his life.  As a young mom, I cried a lot.  No parent wants their child to have to deal with this lifetime disease.  We were overwhelmed, scared, didn't know what this meant for his future.  It was all so new for us.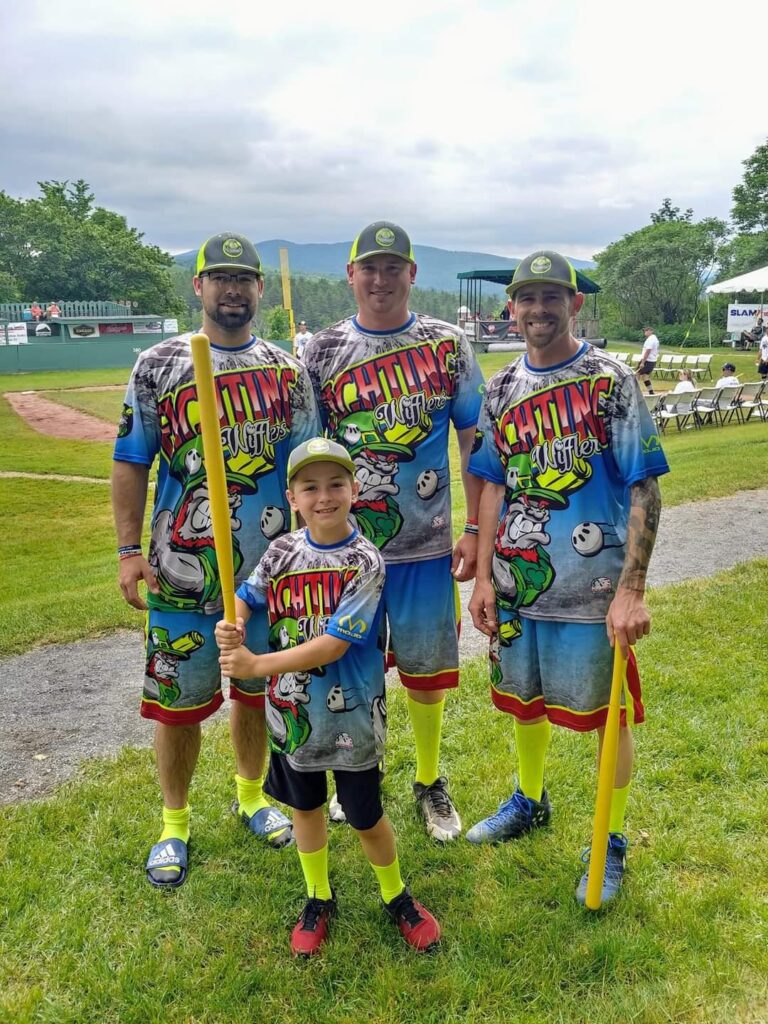 Time went by, and we were doing everything to manage his T1D at home.  It was a struggle.  Always having to do finger pricks, counting carbohydrates, and calculating insulin shots to cover the carbohydrates.  It was hard for us, and especially for our young little boy.  Some days were better than others in the beginning, but the hard days were extremely hard!  For Cayden, and us as his parents, this disease entails a lot of insulin shots and lots of finger pricks.  Cayden was terrified of getting the shots of insulin. It was heartbreaking for us.  We knew that this meant saving his life se we have no choice but to deal with all of it, and to give him his shots. It felt like we were hurting him to keep him alive.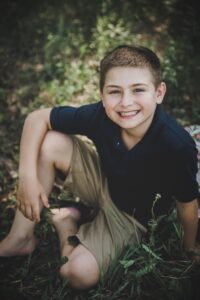 Eventually, six months or so after Cayden's diagnosis, he was able to get an insulin pump.  For a child this is a life saver.  No more insulin shots numerous times a day.  Instead, a set change for a pump once every other day.  The pump helped in countless ways especially for us as his parents.  Cayden was just three years old when we began using the insulin pump to help us better manage his T1D.  Cayden is now eleven years old.  We've had a few different pumps over the years, but they all have been a blessing.  Cayden is very active, always has been.  Once he started school, he wanted to play sports.  Of course, I was concerned with how we would be able to properly manage his blood sugars while he was active.  It has never stopped Cayden from doing what he loves.  Over the years we have had many struggles and as he gets older, we try to help him understand how important it is for him to manage this disease. Now that he's eleven years old, he's become very aware of the importance of managing his type 1 diabetes.  We know it will be hard at times with Cayden being young, but we've assured him that he can always do what he loves, but he'll have to manage his type 1 diabetes daily.  We're hopeful it will never stop him from achieving his goals and from living a long healthy life.