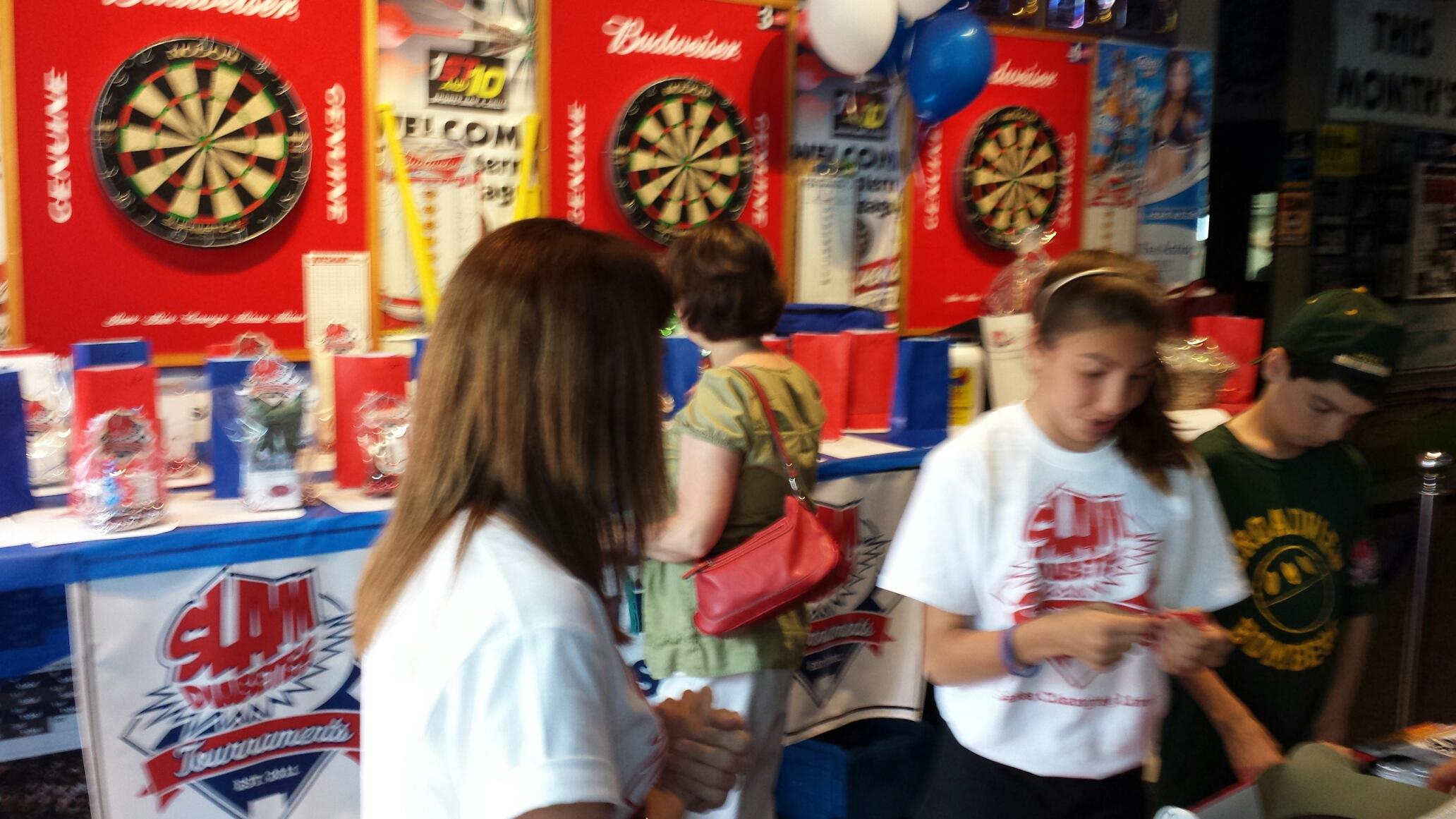 24 May

Broadview Bombers Raffle Raises $2K in Four Hours!

The Broadview Bombers are at it again! On Sunday, May 18, Mikey Pascento and his Bomber teammates held a raffle at the 1st and 10 Sports Bar and Grill, a popular sports eatery in New Milford, Connecticut. In just four hours, the Bombers raised $2,027 selling raffle tickets for a bevy of prizes donated by local businesses.

Chuck and Lorraine Tilson, owners of the 1st and 10, donated 10% of the gross receipts for the afternoon, a total of $550!

Mikey's dad, Mike Pascento, spoke briefly with the crowd about T1D. Mike said, "I just wanted to provide some understanding about T1D that many people don't have, to bring more awareness that could help Mikey and others living with this disease."

The place was packed and by the end of the raffle, many patrons were seen wearing SLAMDiabetes wristbands.

Great job, Bombers!